Terra Validator Opposes USTC Burning, Pushes Alternative Plan To Regain Dollar Peg
A Terra Classic community member with the X handle Rexyz has kicked against burning USTC tokens to enable the stablecoin to recover its dollar peg. According to the X post made on September 18, Rexyz outlines an alternative solution that may lead to USTC being re-valued $1 as well as push Terra Classic (LUNC) price to reach the $1 price mark. Since the collapse of the Terra ecosystem in 2022, the USTC stablecoin has lost its dollar peg and now trades at 98.8% below the $1 mark.  Following this catastrophic event, members of the Terra Class community have continued to submit various proposals to burn more USTC contains as a deflationary mechanism that could result in the stablecoin recovering its dollar peg.  Currently, the Terra Classic community is voting on a proposal that aims to direct the Binance exchange to start burning 50% of USTC every month. It is believed that if the world's biggest exchange aids in reducing the circulating supply of USTC, it could significantly boost the to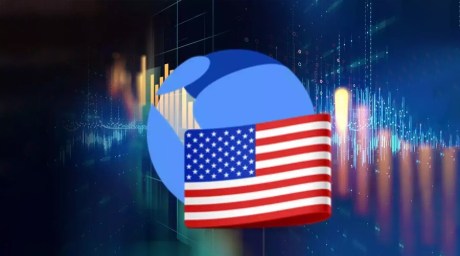 A Terra Classic community member with the X handle Rexyz has kicked against burning USTC tokens to enable the stablecoin to recover its dollar peg.
According to the X post made on September 18, Rexyz outlines an alternative solution that may lead to USTC being re-valued $1 as well as push Terra Classic (LUNC) price to reach the $1 price mark.
Since the collapse of the Terra ecosystem in 2022, the USTC stablecoin has lost its dollar peg and now trades at 98.8% below the $1 mark. 
Following this catastrophic event, members of the Terra Class community have continued to submit various proposals to burn more USTC contains as a deflationary mechanism that could result in the stablecoin recovering its dollar peg. 
Currently, the Terra Classic community is voting on a proposal that aims to direct the Binance exchange to start burning 50% of USTC every month. It is believed that if the world's biggest exchange aids in reducing the circulating supply of USTC, it could significantly boost the token's rise to $1.
A Reverse Split Is More Efficient Than Buring Tokens, Community Member Says
According to Rexyx, burning USTC tokens may not be the best way of regaining the stablecoin's dollar peg. The Terra Classic community member explains that there are currently 9.8 billion USTC tokens in circulation, and users will need to burn massive amounts of USTC to record any significant rise in value.
LUNC to reach $1?
What's Your Reaction?